How To Order Hose Assemblies



HOSE ASSEMBLIES OF SPECIFIC LENGTHS
All hose assemblies are manufactured seat to seat length unless otherwise specified by customer.

The length of a Hose Assembly can be measured in three ways:

1: SEAT TO SEAT LENGTH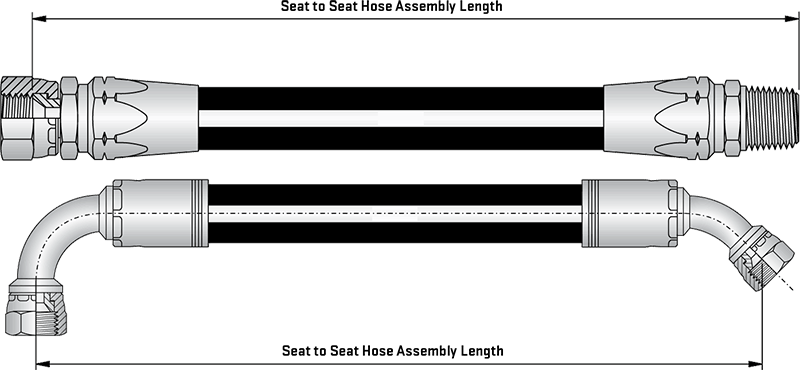 2: OVERALL LENGTH






3: CUT HOSE LENGTH




This is the length that the hose is cut to before couplings are attached. The length of the couplings is extra.

NOTE: For male fittings and flanged fittings, seat and overall length measurement points are the same.

ORIENTATION OF FITTINGS



Proper positioning of elbow end fittings on a

hose is governed by the offset angle, or the

amount of angular offset between connecting

parts in the installation. If this angle of

orientation is not correct in the construction

of a hose assembly the performance and life

of the assembly will be greatly reduced.





Orientation is determined by the number of degrees between the fitting furthest from the viewer and the fitting nearest to the viewer, measured in a clockwise direction.
View & order hose assemblies here.